TGIF!!! And it is Fix it Friday over at I ♥ Faces. I love this time of the week and this weeks photo was great. I could do all different kinds of things with this photo and could waste away my entire day on it. But I won't and I will show you what I came up with.
Original
Edit #1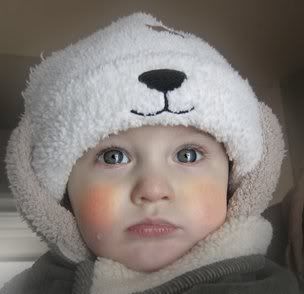 For edit #1 I cropped and softened it up a bit and tried to bring out the color in his cheeks a bit more. I also faded the color to give it a more soft look and I think I may have softened it up a bit too much.
Edit #2
For edit #2 I softend the background, flipped it and added a vignette.
Edit # 3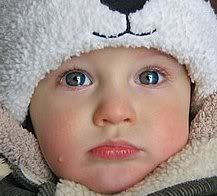 For edit #3 I came in tighter on his face with the crop and also sharpened it up a bit. This to me looks better than the other ones that I softened. I also brought up the color in his eyes just a notch.
Edit #4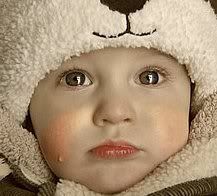 I love old style photos, don't you! For edit # 4 I basically did the same things as # 3 but I pinked up his cheeks and his lips a bit and also did a sort of faded Sepia tone.
Overall I think I like edit number 4 the best which is surprising because it is Sepia toned and not black and white!! You all know how much I love black and white!!
Thanks for stopping by. I would love to know what you think so leave me a comment.